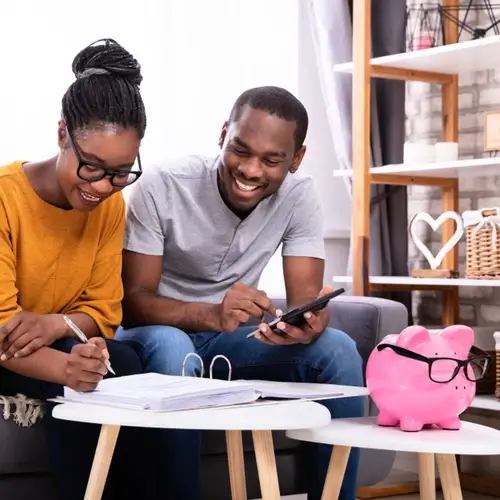 Mortgage interest rates have jumped more than two full percentage points in the past year and with home prices growing at record high paces, buying a home might seem more out of reach than ever for some people. The good news is that there are smart ways to save money when getting a mortgage. Here are the top 6 ways to save on your next home loan.
Improve Your Credit Score
Before you even apply, check your credit report. Your lender will use your score to determine your risk as a borrower. If your score is lower than you'd like, take some time to look for any mistakes on your reports. Correcting mistakes can make immediate improvements in your score. Otherwise, taking some time to be more consistent on all your payments will do the most to increase your score, while paying off your debts is the next most effective thing you can do. This may take several months, but the savings in your mortgage interest rate can be worth it.

Save a Larger Down Payment
The more you contribute as a down payment, the lower your monthly payment will be and the lower your interest rate can go. Scrimping to save a larger down payment can really pay off when it comes to how much interest you pay in the long run. To boost your down payment without waiting forever, you could also ask for donations from friends or family, or even down payment assistance programs.

Pay Discount Points
Lenders will allow you to pay discount points to lower your interest rates. It is essentially prepaying some of the interest on the loan. One point is typically equal to one percent of the loan total and paying one point usually lowers your offered interest rate about a quarter percent. So if you have the upfront cash, you may want to consider paying one or more points to save yourself in long-term interest and monthly payments. 

Explore Loan Options
While you may go into home buying only thinking about traditional 30-year loans, you could find potential savings with other options. If you can afford the higher payment, 15-year loans will save you thousands of dollars in interest over the course of the loan. Adjustable rate mortgages (ARMs) provide a very affordable initial period of low fixed-interest rates, after which the interest rate will be allowed to adjust according to market indexes. A piggyback mortgage could also help you save money if you don't have a full 20% down payment. Talk to your lender about other alternatives that could save you money.

Negotiate
Interest Rates and lender fees are often negotiable. Don't be afraid to compare rates and prices and ask your lender to meet other offers to maximize your savings.

Lower Your Purchase Price
Of course we all want to buy our dream home the first time around, but in today's financial climate, buying something smaller and less pricey could help you break into the housing market and start climbing the property ladder through earned equity. You will save money making smaller payments now, and be able to better afford a larger or more move-in ready home in a few years.
Before you give up on buying a house, make sure to explore all the possible ways to save money on your mortgage that can make it a reality.