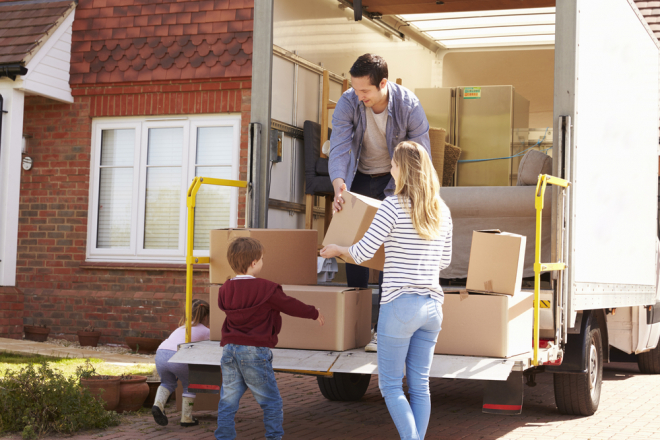 You are selling your home but have already moved into your next place. You might think that an empty home would sell faster than a currently lived-in one. It's more convenient for tours and it's easier for buyers to picture their own things in the home, right? Actually, no.
The truth is that vacant homes stay on the market longer and sell for less than their furnished counterparts. A recent study from Redfin found that homes that were no longer occupied sold for roughly $11,000 less and took six days more to sell than similar occupied homes. The reasons for the disparity include several factors. For one, with no furniture inside, cosmetic problems like carpet stains or wall patches are more apparent. Of course, these types of small issues will not necessarily impede a sale or an inspection but when they are obvious, borrowers may start to form a negative opinion of the property.
Another reason for the lower prices and longer wait times is that empty rooms, especially in pictures, make it hard for potential buyers to visualize their size and purpose. In online photos, without anything in a room to give depth or perspective, vacant spaces can sometimes seem smaller than they are. And empty rooms mean that there may be less to distinguish your home from the next. A furnished house makes it easier to highlight the best features.
The biggest reason that vacant home sell for less, however, is that buyers assume the sellers are more motivated to sell fast. This is often the case as the owner has already purchased another property and does not want to pay two mortgages for long. Or the seller is financially comfortable enough to afford two homes and may not be worried about getting top dollar for the second property. Either way, borrowers sense there is a bargain to be had with a vacant home.
Solutions
If you can continue to live in your house during the selling process, you can negate the problem. If that is not a possibility though, you should try hard to at least have all the marketing photos taken before you move out all the furniture. The majority of buyers will see your home first in online pictures; a well-staged home will make a much better impression on a buyer than photo after photo of empty spaces.
Another option is to have your home professionally staged. There are companies that specialize in bringing and arranging furniture to maximize the home's visual potential. This can be especially helpful in open concept floor plans or other spaces that are hard to conceptualize without furnishings. While staging can help bring in the highest bids for a property, hiring a staging company can cost you several thousand dollars, cutting into your profits.
There are other companies that can provide virtual staging for your home. They provide essentially the same service as staging businesses except that their work is all digital. They can create model-home worthy photos of your house that can give buyers the perfect first impression.
If you have two home loans hanging over your head, you do not have to settle for a lower sell price on your old home. Just take steps to show potential buyers your home at its best, whether with real or virtual possibilities.