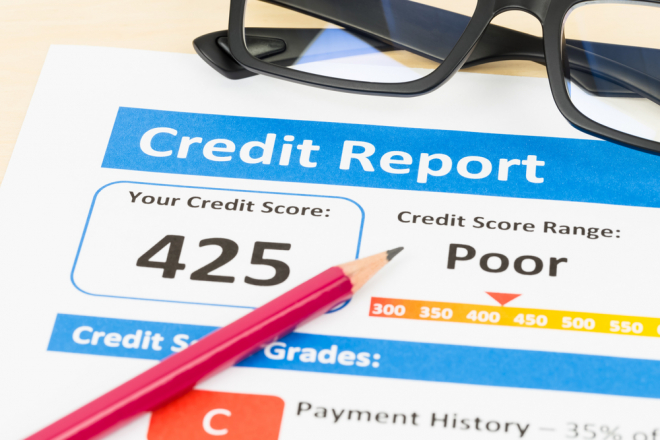 Mortgage interest rates have tumbled in recent months, making refinancing more appealing than ever. As of the latest Mortgage Bankers Association survey, refinance request volume is up 180% over last year. There may be some homeowners who would like to take advantage of the interest rate savings but worry they may not qualify because of poor credit. If you are part of this crowd, here are several ways to make refinancing a reality:
Learn Your Options
Start with an open discussion with a lender. Let them know you do not have the best credit but that you would like to refinance. They have definitely seen your situation before and likely have several programs tailored to your situation. For example, if your current mortgage is an FHA loan, you could qualify for the FHA Streamline Refinance. It does not require a credit check and may not even require income verification. These loans have minimal paperwork and a quick turnaround time. VA loans have their own refinance program that does not require an appraisal or credit checks and it will even allow you to roll the closing costs into the total of the new loan. Your lender may also have their own unique programs that will help you cash in on current rate savings.
Find a Cosigner
If you have a very loving family member with good credit who is willing to help you out, asking him or her become a co-signer on your refinance is one way to boost your odds of qualifying and getting better rates. Their stellar credit history can help negate your less-than-perfect score. This is a huge risk and responsibility for your co-signer though, so make sure you both understand the potential consequences if you default in the future.
Improve Your Credit
Bumping up your credit score does take time, which means you may miss out on today's interest rates, but it may be worth it in the end. A better credit profile will help you qualify for lower rates anyway. You can start by pulling a copy of your report and checking for any errors. Correcting these could have an immediate effect on your score. Of course, the biggest impact on your credit is a history of timely payments, so while you're preparing to refinance, focus on paying all your bills on time. Other credit improvement tips include not opening any new credit accounts and reducing your balances on all accounts to less than 30% of their limits.
No matter which refinancing avenue you decide to take, remember that all mortgage loans require fees and closing costs. These should be factored into your decision to refinance. A lower interest rate is not the only factor to consider in the equation. Be sure that all the costs are clearly spelled out so that you determine if you will truly be saving money with a refinance loan.
If you have poor credit, you may not be able to qualify for the very lowest rates available, but there are still plenty of options available to help you save money on your current mortgage loan.