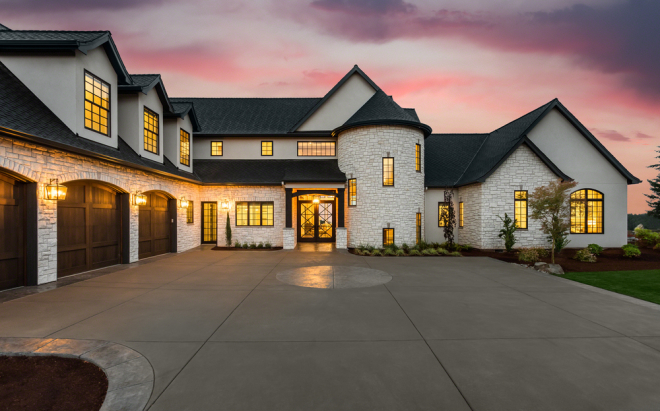 Mortgage interest rates have dropped significantly in the past year and everyone wants to take advantage of the savings. Those who have jumbo loans – mortgages with balances over the conforming loan limit of $510,400 in most areas – may wonder if they can refinance their loans too. The answer is a definite yes! There may be some additional requirements, but jumbo loan holders can absolutely benefit from today's lower rates.
Jumbo Loan Criteria
Because jumbo loans involve such large amounts of money, the requirements for refinancing are typically stricter than with a conforming limit refinance. These might include the following:
Credit Scores
Where a conforming loan refinance might allow for credit scores as low as 620, most jumbo loans lenders will require a score of at least 660.
Loan-to-Value Ratio
The amount of money you still owe on your home should not exceed 80% of the property value in order to refi a jumbo loan. In other words, you need to have at least 20% equity in your home. Lenders refer to this as 80% loan-to-value (LTV) ratio. It might still be possible to refinance with less equity, but it would require an excellent credit score.
Debt-to-Income Ratio
Lenders typically look for jumbo loan refinance borrowers to have a debt-to-income ration of 43% or less.
Reserves
In many cases, you will be required to have enough savings on hand to cover several months' worth of mortgage payments. This is to protect the lender by decreasing your odds of default.
Documentation
For a jumbo refi, be prepared to present two years of annual tax return and W-2 forms, as well as paystubs for the previous month and two months of bank statements. If you are self-employed you may need to provide a profit and loss statement and balance sheet. If you work on commissions or earn significant bonuses you should show two years of earnings documentation.
Mortgaged Property Limits
In order to mitigate risk, lenders often limit jumbo loan refinance borrowers to having no more than four currently mortgaged properties.
Bankruptcy Limits
Borrowers are not usually allowed to have a bankruptcy on their record within the past seven years to qualify for a jumbo loan refi.
Jumbo Cash-out Refinances
Not only have interest rates been falling, but home prices have continued to rise, creating huge equity gains for homeowners. Jumbo loan borrowers can take advantage of that equity with a jumbo cash-out refi, where they take out a loan larger than their current one and pocket the difference in cash for projects like renovations or college tuition.
Jumbo Loan Interest Rates
Mortgage interest rates are not usually much higher for jumbo loan refinances than for conforming loans. The rate you get will largely be decided by your credit score and your loan-to-value ratio.
Even if it requires a little extra effort and tighter requirements, refinancing a jumbo loan can provide borrowers with very worthwhile mortgage savings.