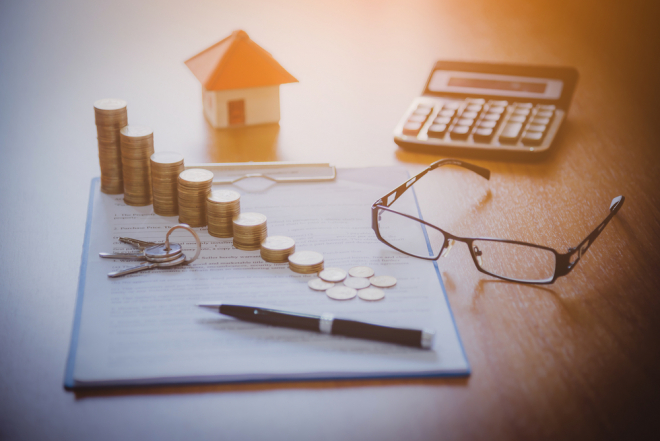 Mortgage interest rates have been low for several years and have recently fallen near record-lows. While it is a great time to refinance your home loan, there are several mistakes to be sure to avoid during the process.
Mistake #1 - Assuming You Can Get Yesterday's Rate Today
If you've seen mortgage rates drop recently, you may figure that rate will be available for several days. The truth is that mortgage rates fluctuate daily. When you find that rates have dropped low enough to make refinancing worthwhile, you may want to consider locking in your rate with a lender. Sometimes that might mean choosing a lender, getting pre-approved and then waiting for a few days or weeks until rates fall to the desired level. Often locking in a rate comes with a fee, but in a volatile rate climate, it can definitely be worth the price. Of course, it is impossible to predict when and how much rates will move, so locking when rates get down to your minimum threshold is a better idea than waiting for the absolute lowest rate.
Mistake #2 - Not Factoring in Refinance Fees
Just because mortgage interest rates have dropped doesn't mean that you will be able to realize all those savings. Almost all mortgage loans come with fees and costs. Of course some refinance loans allow you to take the closing costs on to the principal of the loan, but that decreases the total savings you will see from the lower interest rate. Many loans also require points; one point is equal to 1% of the loan value. When there are significant upfront costs, you should figure out how long it will take to break even on the interest savings. If you plan to stay in your home that long, a refinance will make sense for your financial situation.
Mistake #3 - Taking Too Much Out of Your Home Equity
Especially in uncertain economic times, pulling too much equity out of your home with a refinance loan can leave you vulnerable to default if you are unable to make your payments. A cash-out mortgage can provide you with needed funds for paying off debt or other major projects, but it also increases your monthly payment. If you face unemployment or reduced work hours, making that higher payment could be challenging and you could lose your home. Make sure you feel comfortable with the new payment when deciding how much equity to tap.
Mistake #4 - Not Paying Attention to Your Credit Score
During the application process, it is very important to protect your credit score. That means not opening up any new credit lines or closing any existing accounts. Either of these actions can lower your credit score and hurt your chances of getting the best interest rate. It is also a smart idea to check your credit score before applying for a mortgage. If there are any errors you can correct them and if your score is lower than you want, you can try to improve it before starting the refinance process.
By avoiding these four common mistakes, you can be sure to get a refinance loan with a great rate that fits your needs. Call us today at 844-700-3863 to see if a home refinance loan make sense for you.